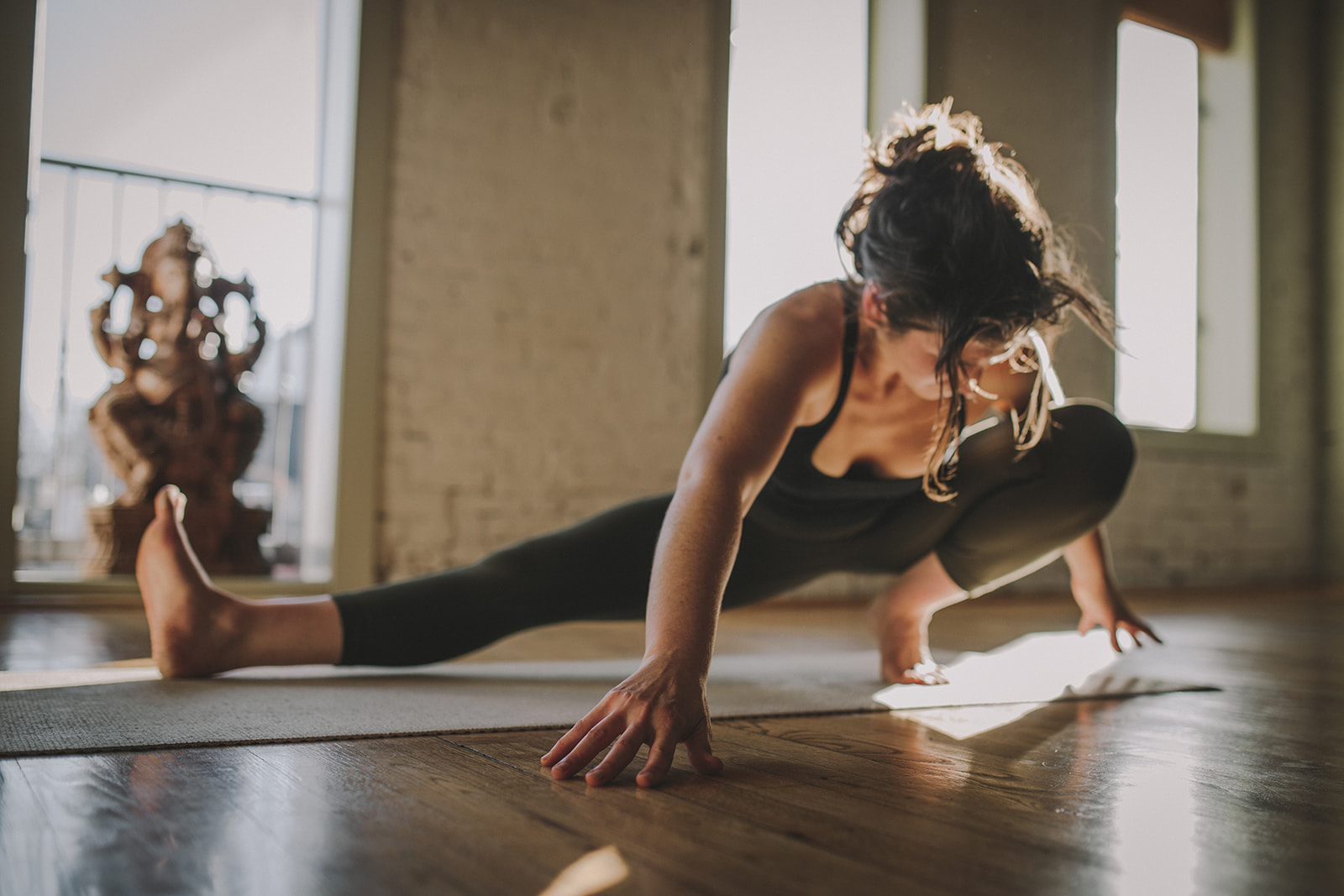 The Psychologically Sound Yoga Classroom
Sane Teaching. Sane Rooms. Ever Unfolding Growth.
August 2nd-November 21st 2019
Enhance the quality of your teaching and offerings with greater sanity, compassion, presence and psychological health.
This continuing education teacher training is for both novice and seasoned teachers. The psychotherapeutic tools and somatic psychology principles offered here will serve you in teaching classes that transform and educate in combination with any style of yoga.
Course Description:
Emotions and movement are inextricably linked. Move your body, stuff happens. We all come to our mats with a constellation of experiences. We need to understand how to foster spaces that support a healthy process of moving and integrating what arises through our yoga into fuel for our honest lives.
Despite a sincere desire for yoga to help us heal and really live fully as feeling beings, most yoga classes simply cannot address the depth of what is arising for any given student. There are just so many pitfalls and potholes on the path. In fact, I find many of us as practitioners were never taught exactly how to be with what the yoga practice stirs up inside—how to tolerate ourselves in a loving way, and how to teach our students to do the same.

As teachers, it is time to raise the bar of our skills so that all students can learn more deeply, easeful and healthfully. I have yet to meet a yoga teacher who wanted to cause harm to their students. And yet, there are many pitfalls on the path of yoga education. We sometimes fail and flail. This course will help you hone your teaching skills with greater care towards psychological health and safety so that the teachings shine radiantly in the context of our current culture. We retain the essence of the practice of yoga-- hi-lighting where the yoga affords us mental and emotional wellness, and utilizing contemporary body-centered psychology to anchor the work even more.
Our time together will address all areas of the yoga classroom: setup, accessibility and equity, teacher student relationships, adjustments and ethical use of touch, demos, verbal and nonverbal contact, the purpose of theming and potential use of music, personal presence and resourcing, attention and awareness skills. Our approach is rooted in the theories of Attachment Theory, Relational Neuroscience, Trauma Resolution, Relational Repair, and Educational Psychology.
Some Notes on What You'll Learn:
Convey the teachings of both traditional and contemporary yoga in ways that are accessible for the western psyche.

Create healthy and safe containers for students to experience themselves and the yoga? How do we increase the likelihood that learning can actually happen in a psychologically safe way.

Handle dual relationships in an ethical way.

Use music well, effectively, and ethically if at all.

Utilizing yourself as a teaching.

Cultivating greater safety for ALL students.

Understanding ethical touch and how to use touch in your classes to heal and help and honor boundaries and self sufficiency.

Theme classes in non projective ways that still inspire.

Create healthy contact with students.

Handle projections, demystify the pedestal and the guru complex, and cultivate the self sufficiency of the student.

Create useful demos without intimidating or ingratiating students.

Building and supporting ethical relationships inside and outside the classroom.

Building healthy communities.

Assessing and maintaining you Scope of Practice.
What's Included with Tuition:
Ten live lecture-based webinar classes with Livia Shapiro (also recorded)

Six live-streamed yoga classes with Livia Shapiro (also recorded)

A full resource library with a plethora of resources including handouts, learning tools, links, websites, yoga and movement classes, video tutorials and more as they are useful to your discussion and learning.

Readings from a variety of sources to augment your learning.

Assignments to bring the teachings, approaches and methods immediately into your own practice, teaching, classes and studios.

Assignments and journaling for personal inquiry and development.

A manual of information to download, keep, scribble on and implement.

Ongoing online support via email

20 minute office hours session with Livia at the beginning of the course to discuss your intentions, needs and goals for the course and areas of specialty within which you'd like to focus.

A personal mentoring session with Livia towards the end of the course (*expires six months after course conclusion.)

Ongoing online forum for discussion.
NITTY GRITTY:
Live Meetings are held Thursdays or Fridays at 11am MST
Live Webinar Dates: (note that some dates are Thursdays and some Fridays)
August 2nd, 8th, 29th

September 5th, 26th

October 3rd, 10th

November 7th, 14th, 21st
Live Streaming Yoga Class Dates: TBD
All classes, materials, practices, manuals, forum, support are available for you to access through a dedicated website anytime!
Lectures and yoga classes are available to view via streaming internet connection, audio download and video download. Take your learning wherever you need to.
You do not need to attend live. Recordings of all materials provided.
Tuition: $850
Payment plans are available at no extra cost.
Please Note:
We take pride in doing lots of stuff by hand, student by student. Please allow 48 hours for confirmation of your enrollment. A thorough welcome letter with all materials and access info is sent approximately 2 weeks before the start of the course.
BEFORE ENROLLING IN OUR PROGRAM PLEASE READ, RESPECT AND HONOR A FEW POLICIES REGARDING REFUNDS AND ENTERING THE COURSES:
I ask that you enroll in our courses in an invested and committed manner. A great deal of time, energy, expertise and attention to students and detail goes into each course. I ask you extend the same to us and your classmates.
You have permanent access to the program materials of your cohort. Therefore I ask you please do not request a refund because you have not had time to go through the course in the way you expected or you could not attend specific sessions. I believe in the importance of responsible adult education. I am confident in both the importance and application of this work in enhancing and changing your personal and professional life.
No refunds. No Partial refunds for missed sessions. No partial refunds on payment plans. No exceptions.
In the event of major power outages, internet snafus, acts of god, mercury retrograde or other unexpected circumstances the session effected will be rescheduled in a manner agreed upon by all students rather than a refund issued.